In layman's terms: any page that was specially designed to stand out from other pages on your website is considered to be a landing page.
Schedule a Consultation
You can choose a date and time that works for you to schedule a consultation with us.

COMPETITOR GUARANTEE
If you're shopping around we will audit any proposal that a competitor gives you to help you make the most informed decision you can. We'll highlight the differences between our services and expose any subtleties or slight-of-hand for free.

TRANSPARENT PRICING
We don't hide our pricing or pricing model. We won't give a different price to you than we gave to the customer just before you. And we won't ignore your question: "So how much does this cost?"

PRICING GUARANTEE
In addition to the Competitor Guarantee we will also match the price of any competitor, internationally, that will offer a better price than we do for the comparable service.
What is an example of how a landing page is used?
Pretend, for a moment, you have a t-shirt selling business. And you want to run a promotion. When someone clicks your ad, they need to go to a page on your website. But if you're only offering a promotion for a specific shirt, you don't want to land them on your home page because it's less focused - increasing the changes they will get distracted and gradually step further and further away from submitting a purchase. The solution to this is to create a "landing page" that was specially designed for that type of visitor. Showing them only what is believed to be relevant. You can still have a normal navigation, so they can explore your other products and services, but it's designed to limit the number of steps they take before they make a purchase.

FULLY RESPONSIVE
Your website will look professional across desktop and the variety of mobile devices out there.

NEAR INSTANT LOADING
Your website will meet or exceed Google's "Page Speed" standards.

BUILT WITH BOOTSTRAP
We develop websites using the larger front end framework in the world.

BUILT WITH WORDPRESS
We develop websites using WordPress. The worlds most supported content
What is included in the Landing Page Design and Development services?
Guaranteed Pass of Google Page Speed
Social Sharing Utilities
Slogging Functionality
Custom Designed Style Guide
Conversion of Designs to Code
Revision & Consultation Time
Predictive Search Utilities
Calls to Action
Interactive Training
Custom Designed Front Page
Custom Designed General
Subsequent Page
Landing page design includes:
We will audit any proposal you get from any competitor for free and beat their price by 5% or better. 'The competitor must have a registered business (Federal EIN), a website and provide a formal written proposal in digital format. What is "professional website development"? Every agency and freelancer claims to offer professional website development. But what does that mean?
OPTION 1

OPTION 2

Final Design Accompanied with A/B Testing Recommendations
OPTION 3

Final Design PSD Provided*
Provided upon request.
Landing page code & deploy service includes:
Converting the Landing Page Designs to Code
*Note: Multiple Deployment Options
What is "professional website development"?
Every agency and freelancer claims to offer professional website development. But what does that mean?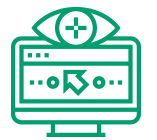 We do competitive landscape research before creating the design.
Great design isn't simply something that looks pretty. We research who your competitors are, including industry leaders, and then audit their websites to understand what their strengths and weaknesses are. We aim to improve upon the weaknesses and implement the strengths.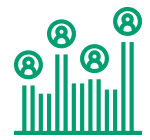 We'll identify industry design trends before starting the design.
Design trends don't simply refer to "what looks cool today". Rather, it means that a designer is thinking about data visualization (how visitors understand your message through the design instead of by reading it's content). Being current with the design will directly effect your conversion rates, among other things.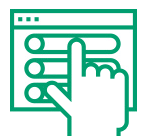 We identify industry utility trends before starting the design
Apart from analyzing the competition and their design, we also analyze the current trends in your industry to identify features and functionality that should be included or have an optimized experience. For example; if you operate a pediatric dental practice we may include a call-to-action for children to download a coloring book for their visit. This invites your visitors to engage with you through your website and makes an impression among your competition.
We'll develop a style guide so you're free to add to the website without disrupting the design.
There are over 21 different components that have to be considered in the design of a website. If someone is offering website design services and they're not including a style guide then you'll end up with components of the website that are inconsistent.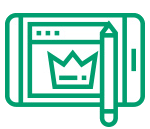 We evaluate and consider your brand identity.
Whether you're starting a business or the VP of Growth the person, or organization, you employ for your website development will impact, or define, your brands identity. We'll define or enhance brand colors, logo, fonts and other reusable elements for your other marketing materials (such as business cards, brochures, etc...).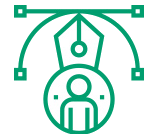 We plan for the future.
Whether you employ us for marketing strategy or not, it's the foundation of success in marketing. It's the parent of website design and website development. We'll put together thoughts and recommendations for A/B Testing opportunities, conversion rate optimization strategies, additional landing page development and potential calls-to-action.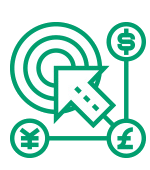 We can develop apps to streamline and simplify the operation of your business.
Many businesses need their website sales integrated with systems like their CRM's, accounting software, and others. Not only can we advise you on your options and develop those solutions for you, but we can create web apps from scratch for your needs, including WordPress Plugins.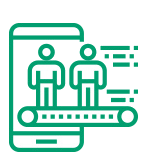 We provide an itemized proposal.
It outlines exactly what you get, and if there are any areas that we can't guarantee a time estimate, or be precise we'll clearly annotate that and explain the boundaries so you don't get caught with surprise charges or at a dead end.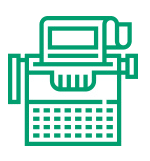 We offer multiple financing options.
Many of our clients are small businesses. So in the interest of freeing their funding up for ongoing marketing, so they can generate revenue, we offer multiple financing options.
From Our Blog
We write about technology and marketing in an educational way, and occassionally share press releases and case studies.
By: Admin
Dec. 28th, 2022
What does a professional website development process look like?
If you're evaluating website development for your business we've wri...
Categories:
Website Development
,
Search Engine Marketing
,
Search Engine Optimization
,
Website Development
,
Search Marketing
Tags:
portland oregon seo companies
,
portland oregon seo agency
,
portland oregon seo firm
,
top portland oregon seo companies
,
best portland oregon seo companies
,
top portland oregon seo agency
,
best portland orgen seo company
,
portland oregon web designers
,
portland oregon web design agency
,
portland oregon web design company
,
top portland oregon web design agency
,
best portland oregon web design agency
,
top portland oregon web design comapny
What does a professional proposal, contract or estimate look like?
This article outlines what both parties involved in a proposal, contract or esti...
Categories:
Website Development
,
Website Development
Tags:
professional digital marketing
,
professional marketings services
,
how to pick an agency
,
how to choose a web dev company
,
how to choose a marketing firm
,
how to choose an ad agency
,
professional seo agencies
,
seo agency
,
portland seo agencies
,
portland seo agency
,
top portland seo agency
,
best portland seo agency
---